Auto transmit photos as shooting
CamFi Pro supports automatically transmitting and show photos on the connected devices (mobile, PC or Mac) as soon as they are taken. With the 802.11ac, you can get the picture from camera more easily and quickly than ever before. Both raw and jpeg are supported. You may also use selective transfer for only transfer jpeg and save raw on SD card.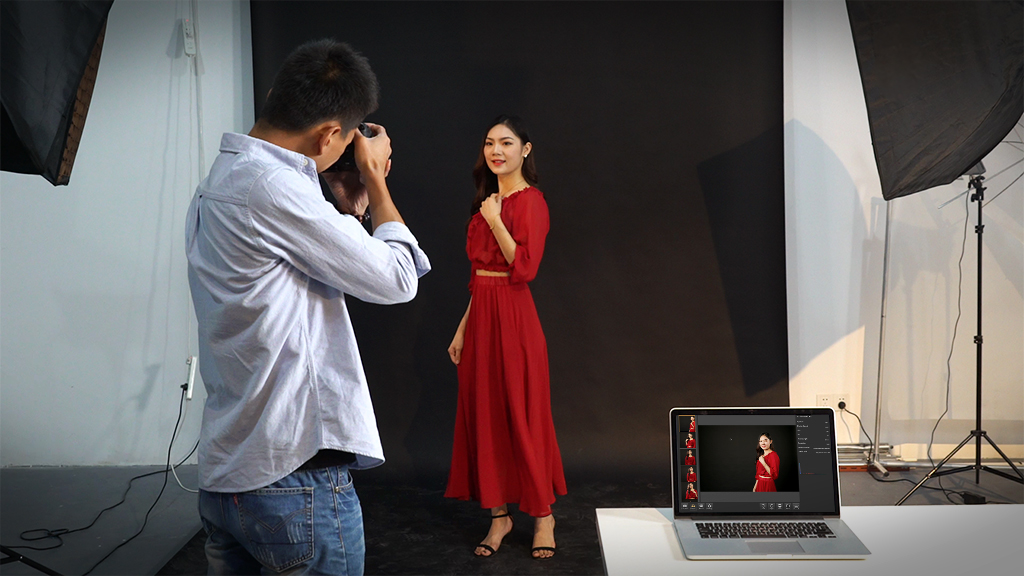 Smooth live view and powerful remote control
With the high transfer speed, you may enjoy the smooth live view of the camera remotely, touch the screen to auto focus, adjust shutter speed, aperture, iso with the app. You may easily use a large screen device as a monitor to check the focus and other camera settings.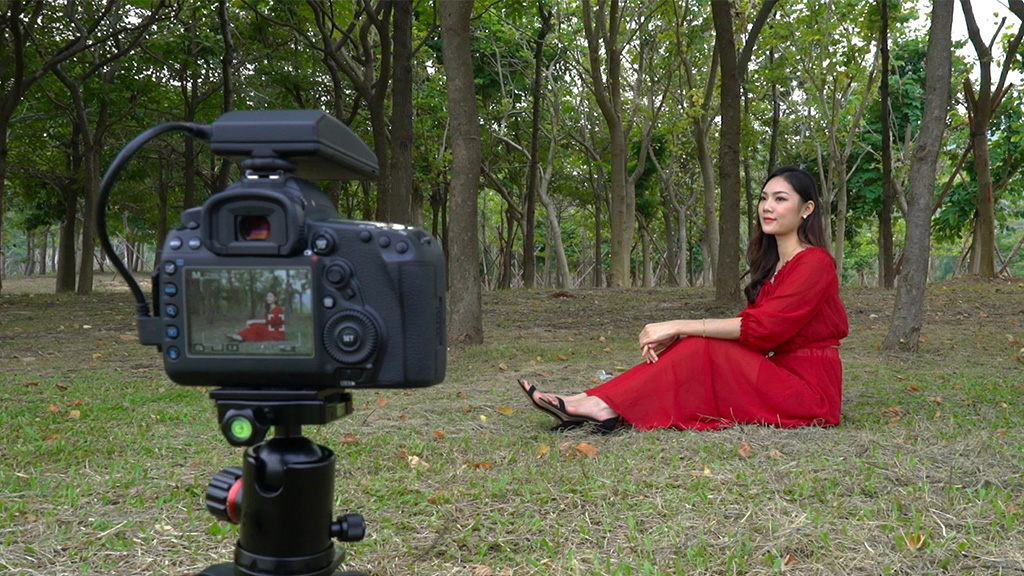 Sony support
CamFi does not only support Canon and Nikon, but also Sony cameras. Photographers can view the live view on the client device, change the ISO, shutter speed and aperture and shoot remotely. It can also be used as the second monitor for video recording. Smooth live view and large screen of iPad bring the amazing user experience.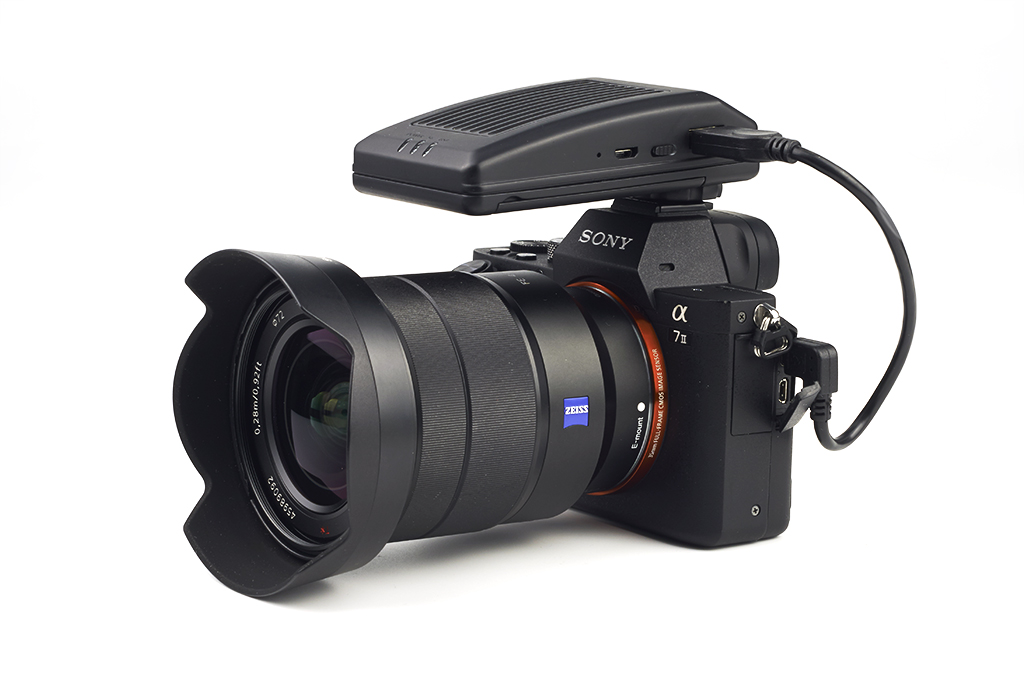 ---
HDR & Focus stacking
CamFi Pro also supports HDR and focus stacking, which are often used by many professional photographers. More advanced program mode are in developing. It will combine HDR and focus stacking together, improve the productivity massively.
* Sony cameras are not supported for this feature yet.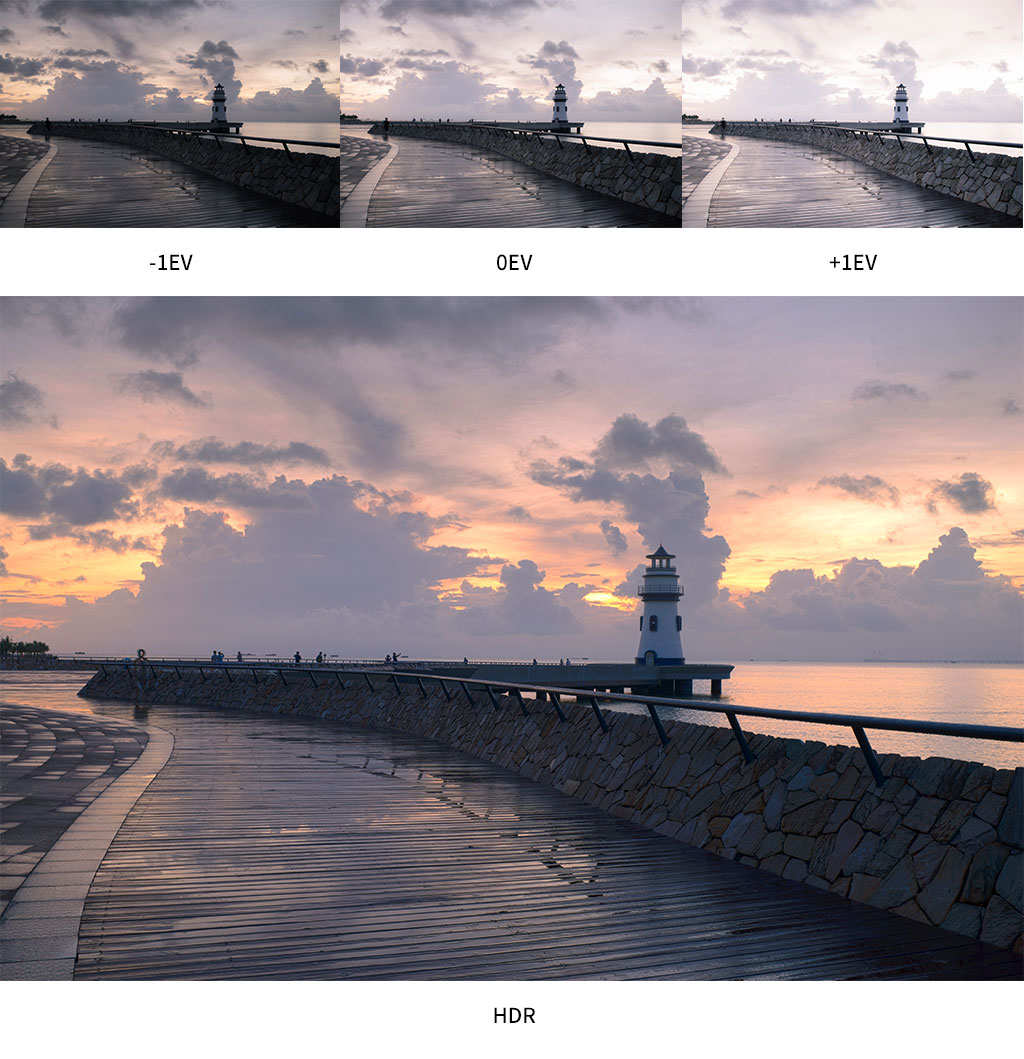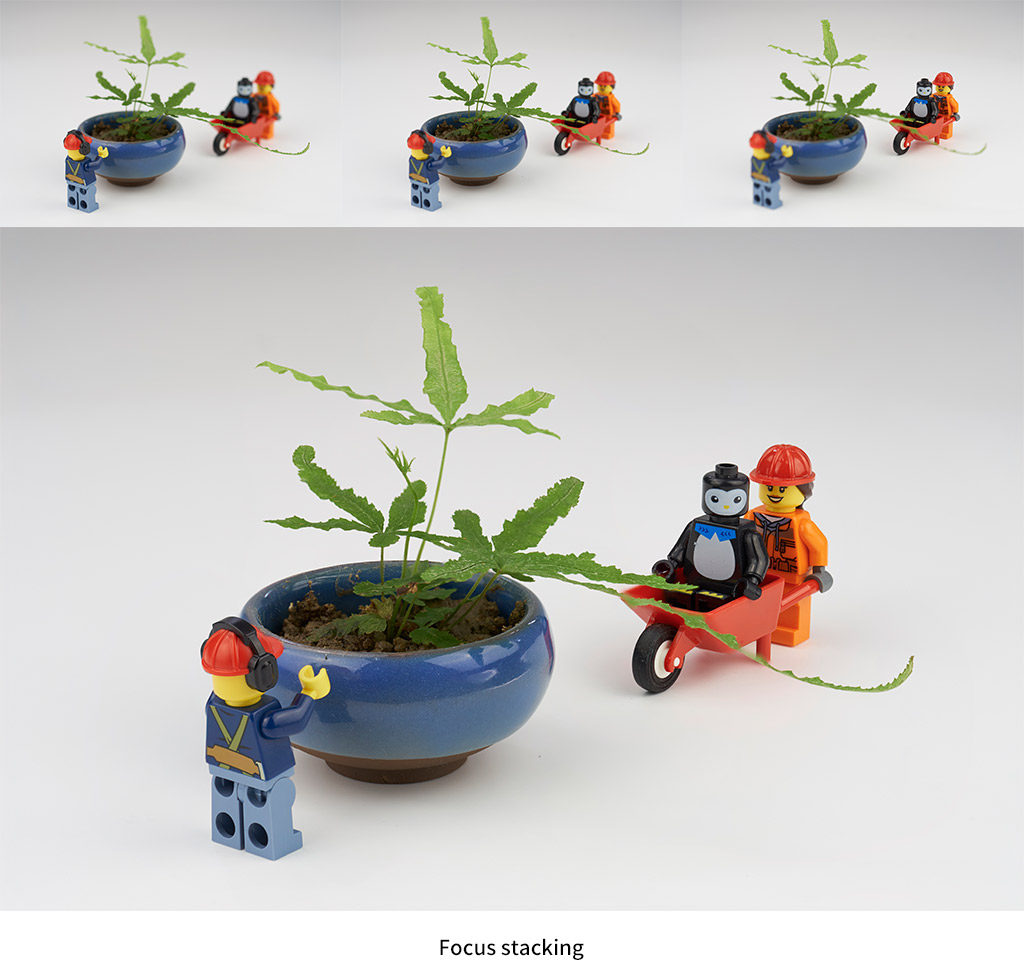 ---
Multiple Camera Control
CamFi Pro can work with multiple cameras. You can trigger numerous cameras to shoot simultaneously. After the shooting, it will transfer and group the photos to the server automatically, build the video and playback. By using 5.8G Hz band, it effectively avoids interference by other wireless signals, which makes it is easy to set up on the event show. It can be applied to build the bullet time effect and 3D modeling.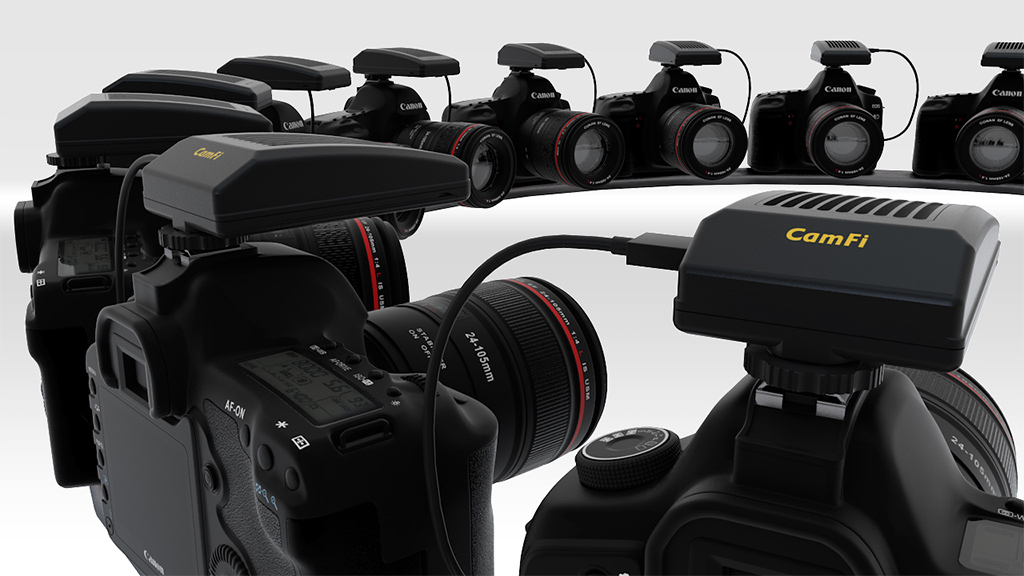 Auto Print
With CamFi Pro and CamFi Matrix (software), you can auto print the photos while you are shooting. You can also set the template or watermark to your picture. It improves the productivity greatly for the busy photographers.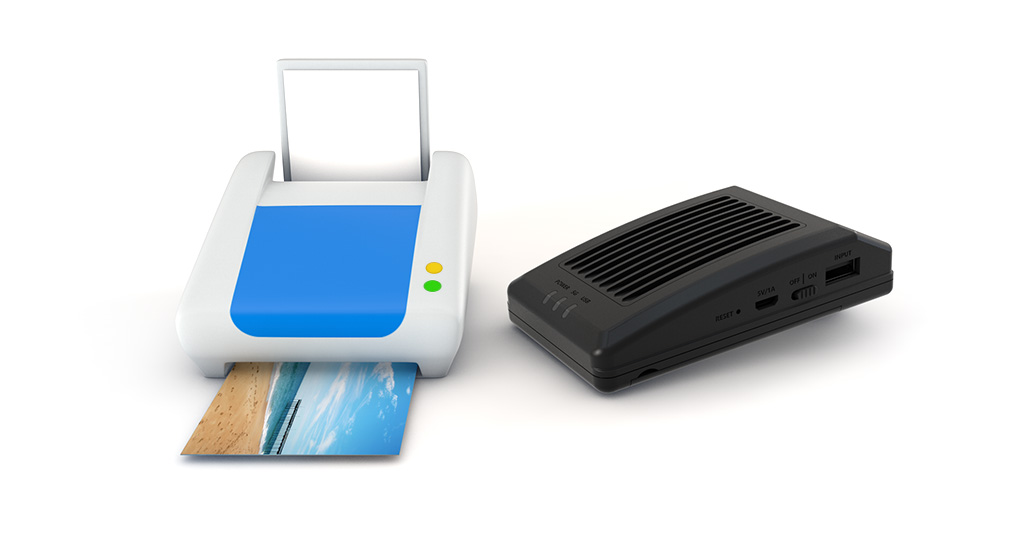 ---
Tech Specs
Width: 4.13in
Height: 2.42in
Length: 1.48in
Weight: 5.4oz ( Batteries included)
Battery: 3200mAh Replaceable
Battery Life: 3 hours ( can be charged while working)
Distance: 60 meters
Wifi: 802.11ac, 5.8Hz
---
Support camera
Canon
1Dx
1Dx II
5D II
5D III
5D IV
5Ds
5Dsr
6D
6D II
7D
7D II
40D
50D
60D
70D
80D
100D
200D
450D
500D (T1i)
550D (T2i)
600D (T3i)
650D (T4i)
700D (T5i)
750D
800D
1100D (T3)
1200D
1300D
Nikon
Df
D3
D3s
D3x
D4
D4s
D5
D90
D300
D300s
D500
D600
D610
D700
D750*
D800*
D810*
D850
D3200*
D3300*
D3400
D5000*
D5100*
D5200*
D5300*
D5500*
D7000
D7100*
D7200*
Sony
a7 III
a7R III*
a7R II
a7R**
a7S II
a7S
a7 II
a7**
a6500
a6300
a6000**
a5100**
a5000**
a3500
a3000**
a99 II
a99**
a77 II
a68
a9
* The usb cable with CamFi does not match for these cameras. Please use the original usb cable with the cameras to connect with CamFi.
** The cameras do not support liveview.
---
Featured in
---